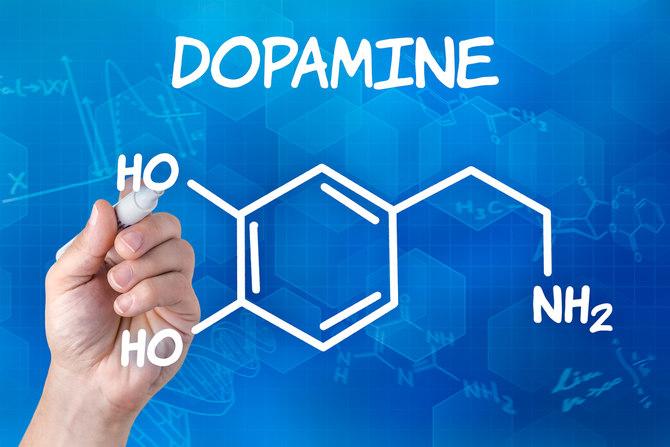 Editorial note: Renny's story chillingly outlines the misery of Dopamine Agonist Withdrawal Syndrome (DAWS). Below this we present data from RxISK's SoS Zone showing rates of Symptoms on Stopping and related problems on Dopamine Agonists which fully bear out her personal experience.
I was prescribed Mirapex (Pramipexole), a 'Dopamine Agonist', in early 2012 for 'Restless Legs Syndrome'. I took it for around 4-5 months but eventually decided to stop because it wasn't working. I cut the dose down gradually and stopped altogether in September 2012. I must add that I suffer with Crohn's disease and Type 1 Diabetes.
I went through a clear physical withdrawal which lasted a few days but then following this something else started. The symptoms were feeling like I had 'flu, yawning, trouble sleeping, and total lack of energy. This lasted a few days. When this stopped, I was left with an overwhelming depression. The depression has lasted to this day with only occasional relief. On the few days I have had relief, I have felt perfectly normal and able to carry out my usual tasks but this is followed by another relapse and all the symptoms re-appear.
It's as if I have no control over my own body
The depression has not lifted (apart from the odd day) since I came off the drug. This is NOT a natural depression. I have had a slight tendency to get depressed all my life but this is like nothing I have ever felt before. It is as if my body is controlling itself and I have no control over it.
I was 99% certain Mirapex caused this and then in my investigations into 'Dopamine Agonists' I came across a condition known as 'DAWS' – Dopamine Agonist Withdrawal Syndrome'. This is apparently where following withdrawal of dopamine agonist drugs, like Mirapex, the brain doesn't re-start producing its own dopamine. The main symptoms of DAWS are anxiety, panic attacks, depression, agitation, irritability, dysphoria, insomnia, and fatigue.
With me, it is the depression that has hit the hardest. It will not subside. I have no control over it. I have been shown many techniques for controlling depression and for a normal depressed person, these would work in most cases but, with DAWS, there is NOTHING at all that will stop it apart from going back on the drug. This I will not do unless I have been permanently damaged by this drug. I am beginning to wonder if this is the case.
I have coped with Crohn's disease and Diabetes pretty well and, most of the time these don't get me down. I just accept them and control the conditions as best I can. I have had Crohn's for 36 years and Diabetes for 27 years and, at no time have I got particularly depressed over these diseases.
Unbearable depression & feeling suicidal
In the week of 16th– 23rd Feb the depression became unbearable and by the time Friday came, I was suicidal. I called The Samaritans who kindly listened and agreed to phone me back the next morning as I had told them I wanted to die. I didn't feel much better the next day, very tearful but, took the call and just spoke about how I was feeling.
I have made many attempts to help myself through this including getting in touch with old friends and arranging a meet up with an old girlfriend. Unfortunately this did nothing to lift my mood. I have been doing voluntary work and have quite a few opportunities to mix with people so it isn't lack of company that is causing the depression.
While the depression is at its worst, I cannot stop myself crying and this happens anywhere and at any time. This has been the most brutal experience I have been through in my entire life and shows absolutely no sign of ending. I refuse to take antidepressants as they have not been proven to have any benefit for DAWS and I have no wish to become addicted to another drug
All in all, my ongoing experience with DAWS has been the most brutal, demoralising, relentless, life endangering experience I have ever known. Most days I want to end my life just to escape it. Because I cannot seem to find proper information on how long it is supposed to last, I find myself running out of hope.
Please share a similar experience
I would like to find other people who have been through DAWS and survived! There is very little information on how long it lasts. The only information is about the symptoms. The nearest I have come to finding a similar situation is on a forum called 'Social anxiety support' in which the person describes his attempt to come off Mirapex. It is worth taking a look because it confirms how difficult this can be.
If there IS anyone out there who has been through a similar situation, I would be grateful to hear from you.
Data on DAWS
The table below fully bears out Renny's view of DAWS. Dopamine agonists which are used for Parkinson's disease, Restless Legs Syndrome and other problems are very similar in their mode of action to stimulants like methamphetamine and dexamphetamine. They case a range of addictive behaviors from sex addiction to compulsive gambling. The table below shows reports of abuse and addiction consistent with this, but it also shows Symptoms on Stopping as in Renny's case. No-one knows, as she outlines, how long this goes on for or what steps can be taken to make a difference. All reports would be very welcome to both her and us.
Drug
SoS
Abuse
Addiction
Dependence
Intoxication
Bromocriptine
Parlodel
2
6
4
3
15
Cabergoline
Dostinex
8
12
4
4
31
Pergolide
Permax
4
11
6
6
5
Pramipexole
(Mirapex)
51
89
87
73
154
Quinagolide
Norprolac
0
0
0
0
0
Ropinirole
Requip
63
42
48
48
124
Rotigotine
Neupro
7
50
9
9
15
Total
135
165
158
143
344