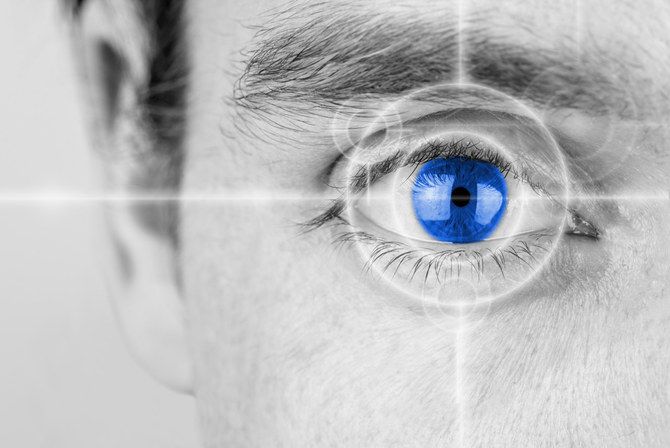 Editorial Note: The author of this report wants to remain anonymous for important reasons not contained in this report. He comes from the Newcastle area, where if you are a fan of sports and think of someone who was good at keeping his eye on the ball and scoring extraordinary goals, you are likely to think of Alan Shearer. So AS it is.
For sheer persistence that eventually led to goal scoring at the highest level, its hard to beat AS's story below.
Very soon after SSRIs were marketed first, I had patients complain about similar problems – with Prozac. Online many people talk about a variety of visual problems linked to antidepressants. But in most cases these investigations have generally stopped at a standard eye examination. This is not surprising.
If you have visual changes anything like the ones AS describes below, can you get referred to have the eye tests that he had and send us the results c/o RxISK. You will need to go to the ophthalmology department in a major hospital to get tests like these done. You can bring this report and invite your doctor to contact us for more details.
If we can identify a few people with the same problem we may be able to change the face of medicine.
If you are faced with refusal to have these tests, please let us know about this also.
What's up doc?
I took Paroxetine for a number of years and have been off it for nearly 10 years.
Soon after going on the drug, I noticed problems with my eyesight. My primary care doctors weren't interested and just kept bringing up my supposed "illness".
Over time I went to see 3 high-street opticians. Eye examinations revealed nothing to account for my symptoms.
Even though I had stopped paroxetine for nearly 10 years my visual problems are still there, and they have remained the same on and off the drug over the last ten years.
Blurred vision that doesn't seem to be picked up in a standard eye test.
A general feeling that my vision is not quite right / not the same as it used to be
Difficulty recognising people at a distance or reading signs/posters.
Reduced vision in low lighting – I now know this is called nyctalopia.
Bright lights remaining as after-images for longer than normal.
Objects appear darker when in front of a bright background eg. faces can look unusually dark when in front of a window with sunshine outside.
When I look at a plain background – say a wall – in low light it can seem to show a speckled haze or visual snow or graininess.
Episodes of a bright green haze on waking.
By this time I'd changed doctor. I only began to make the connection to paroxetine a year ago. I explained the whole thing to a different GP and was sent to a psychiatrist who said the drugs don't cause any long-term side effects.
From ophthalmology to
I demanded to see an ophthalmologist and saw the Clinical Director of Ophthalmology at our local hospital. He carried out an eye examination and said that there was nothing wrong. He said he knew of no further testing available anywhere that could be used to investigate my symptoms.
I wasn't sure how to move this forward, since another clinic would likely do the same tests. Instead, I asked my GP to refer me to a neurologist. After a great deal of persuasion, she agreed but I now know wrote in my medical notes – "obsessive thoughts".
Neurology to neuro-ophthalmology
I turned up in the neurologist's office with a folder of published medical evidence about the dangers of anti-depressants, including persisting alterations to brain function in rat studies and some literature from RxISK. He didn't look at any of it and said that people on the internet say all kinds of things.
However, he referred me to Miss Dayan, a neuro-ophthalmologist at the RVI in Newcastle. In the referral letter he said they probably wouldn't find anything wrong and criticised my lack of trust in the system. He also discharged me from his clinic.
Miss Dayan carried out another eye exam (5th) which was normal. By this point I'd managed to connect another problem firmly to paroxetine and explained this to Miss Dayan. I don't know why but she said that she would arrange electro-diagnostic testing for the sake of completeness. But she added it would probably come back normal.
I was given an electroretinogram – ERG. This is a range of tests which examine electrical activity within the eye and optic nerve. It involves looking at flashing lights while wired up to a machine that records the results.
My results showed abnormal electrical activity within the retina and I was invited back for further tests. I listened in to the conversation. My consultants were excited. Although certain genetic conditions can apparently produce the findings they were seeing, my results are unusual and do not directly match any known eye condition.
Comment from the ophthalmology department
The pattern that AS shows is unusual. He has inner retinal dysfunction – from a change in either his bipolar cells or retinal Muller cells.
Retinal electrophysiology is not universally available. Where it is done, not all centres comply with international ISCEV (International Society for Clinical Electrophysiology of Vision) testing standards. This can make results difficult to compare between centres.
A minimum examination should involve an ISCEV standard electroretinogram (ERG) to test generalised rod, cone and inner retinal function, along with pattern or multifocal ERG to test macular function.
If these show similar abnormalities to AS, then we will suggest further, more advanced testing to isolate the problem. We know there is serotonin and dopamine input to these cells so the findings make some sense.
If the screening ERG is abnormal but different, it would be good to get further testing on some subjects to Newcastle for data consistency or to liaise with the ophthalmology department.
---
Has your eyesight been affected?
If you have experienced changes to your eyesight while taking an antidepressant, and these problems have persisted or become worse after stopping the medication, we would like to hear from you – anything from blurred vision through to more complex changes.
Please report your case by completing a RxISK Report, even if you aren't interested in the causality score or taking the report to your doctor.
Also see the blog post – New Study of Antidepressants and Vision Problems (7 March 2022).