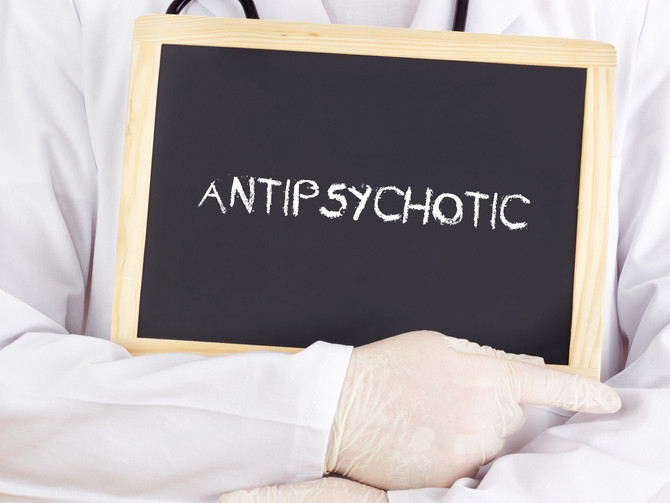 Editorial Note: How long does withdrawal last? How much overlap is there between antipsychotic, benzodiazepine and antidepressant withdrawal? This is the first of two posts covering these issues. All answers later this week in part two. For Antipsychotic Withdrawal – see also Carole's Story.
I was prescribed olanzapine 20 mg in 2001, as a mood stabilizer, following the familiar path from depression, to severe depression, to treatment-resistant depression, to bipolar disorder.
I had a couple of goes coming off too quickly, and suffered horrific withdrawal symptoms; headache, agitation, anxiety, insomnia, nausea and vomiting, and feeling appallingly ill. I am vomit phobic, so the sickness drove me back on to the drug, and the symptoms went away.
By 2010, after 9 years on olanzapine I had hypertension, high cholesterol, diabetes, trouble with my body temperature, was seriously tachycardic, and weighed 16 stone. I was 8.5 stone when I first became ill in 1998.
In 2010 I was diagnosed with endometrial cancer, which is linked to obesity – womens' fat excretes an enzyme which predisposes one to gynaecological cancer. My surgeon advised me to "get off the stuff before it kills you, Sally". With the help of my husband R and therapist I tried again. I could find no information about how to do it anywhere, apart from vague advice not to go too quickly.
Get off the stuff before it kills you
We decided we would go incredibly slowly, and that R would make the drops in dose without me knowing. He made the first drop in July 2010. In December 2012 we finished.
At 2.5 mg I noticed a significant difference; the moronic lethargy had gone and I was moving around, speaking, engaging in life – too many changes in feelings and personality to note here. But no obvious physical symptoms during the withdrawal. We thought we'd done it, the sun had come out in my brain and a new life was beginning.
It wasn't that simple. From February 2012 the following happened;
I noticed subtle difficulties with balance, a sense of instability/rocking. Difficulty going upstairs and negotiating my way round furniture. Crossing the road, and turning my head quickly were troublesome.
I went stone deaf in my left ear. I guess this was sudden, as I noticed it when putting the phone to that ear and not being able to hear anything. I assumed it was my daughter's phone at the time!
Eating was difficult, or, rather, the mechanics of eating were hard. Lifting food to my mouth, talking and eating. Friends remarked that I never ate anything.
I had a sense of running downhill and not being able to stop, mentally.
I became increasingly short tempered. Small irritations provoked disproportionate responses. I fell out with all my closest friends. It has nearly cost me my marriage.
My speech became odd – although words poured out, and words came back to me that I hadn't used for years ("prescient, torpid, metonym") they came out in bursts – almost staccato. I also swore fluently and inventively – and frequently. I joked that I must have developed Tourette's – I had no idea that Tourette's is linked to dopamine.
I've always had an active sense of humour, even when deeply depressed I could crack a joke. Now it became hyperactive; everything struck me as funny. Reading a comic writer like Bill Bryson was almost painful, I laughed too hard and long.
I was feeling unwell. I thought I must have a urine infection. Apparently I didn't, although a small amount of blood was found in my urine.
Bad to worse
When my balance got worse and in March 2012 I collapsed in London, I was admitted to St Thomas's and had an MRI scan. There was no new damage but the scan revealed old damage; a hole in the front right temporal lobe, with surrounding scar tissue. Also two infarcts in the caudate and cerebellum. I had no idea that I had had strokes.
For some reason I do not understand, neurologists did not attribute my severe balance problems to the cerebellar stroke. They persisted in their diagnosis of a vestibular problem with my ears despite the fact that I had no nausea, sense of spinning, vertigo or dizziness. It was just that the world rocked up and down, backwards and forwards violently when I sat up, stood up or moved my head. Leaning against a wall, it felt as though the wall was pushing me forwards and back. If I closed my eyes, I fell over.
Whilst in St Thomas's I experienced the first bout of acute unwellness. It was so intense that I had a sense I might die. I had no pain, anywhere. I wasn't nauseous. It baffled the medics, and continues to do so. People withdrawing from venlafaxine describe the same thing.
I developed severe hyperacusis – I seemed to be able to hear everything, all at once. The filtering mechanism of the ear which perceives some sounds as faint and other closer ones more loudly had gone. In subsequent visits to A&E, lying in my bay, I could hear, crystal clear, conversations at the far end of the room. Sudden, loud sounds made me jump out of my skin – a dropped fork, a sudden cough.
From April 2012 onwards I had a number of admissions to hospital for severe unwellness, slurred speech and increased loss of balance. Twice I lost control of my bladder. In July I had another episode of dangerously spiking blood pressure and tachycardia. This led to exhaustive tests to determine whether I had a recognised neurological disorder – MS, Lyme's disease, even AIDS. All came back clear. I also had tests on my vestibular system – again, it proved entirely normal.
Cardio tests revealed intermittent atrial fibrillation which may have caused the strokes. Olanzapine is implicated in strokes, and cardio-vascular disease. I was put on warfarin.
Psychological overlay?
Every time I raised the issue of whether I could be suffering an acute withdrawal syndrome from olanzapine it was roundly dismissed. I gave up mentioning it in the end. "Psychological overlay" was a frequently used phrase. In the end I gave up reading any letters from medics or the hospital, and threw them in the bin.
Functional Neurological Symptoms were also diagnosed. i.e neurological symptoms that do not fit known symptom criteria and must therefore derive from "psychological overlay". It's a sexy topic among neurologists in the UK and is assuming the status of BPD in psychiatry. I considered it seriously, as I knew I could dissociate traumatic events.
But due consideration led me to reject the theory. There was so much else happening; hearing, balance, unwellness, appalling temperature dysregulation, continual thirst, severe insomnia, horrific nightmares which could propel me out of bed, arms flailing, clumsiness, toes on my right foot that moved continuously and a sensation in my leg of worms crawling under the skin, daily bouts of acute fatigue that wiped me out.
All this did not fit the FNS criteria. I thought maybe I had ME for a while, but again, what I was experiencing didn't fit. Because I got no help, or affirmation that olanzapine could be the cause, I did a lot of searching for myself. I had to, but it was very lonely.
18 months later
Now, 18 months after discontinuing olanzapine, some things are settling; my blood sugar returned promptly to normal, and has remained there ever since. My blood pressure has also settled, and my heart rate has gone down to the upper end of normal. After intensive neuro physio, I am managing the balance better – although the imbalance is still there, and worsens when I'm tired, I am learning to cope. The hyperacusis is also settling although some distortion remains.
What I am left with:
Acute bouts of unwellness when I feel I am going to die, every 7 – 10 days.
Daily struggle with severe fatigue
Insomnia
temperature dysregulation, especially at night
involuntary twitching of right shoulder and hand
"moving toes and painful leg syndrome"
tingling, painful hands, especially the left.
severe short temper and irritation – flying off the handle
Inability to walk more than a few yards
Continuing balance problems
Hearing distortion, triggered by certain voices, telephone dialing tones, and the TV.
Blurred vision, especially after using the computer, or concentrating while painting
Skin problems – diagnosed as acne
Rapid sensory overload when in busy environments such as shops, stations, etc.
In many ways my life is more restricted than when I was dulled with the drugs. Even worse, I am more aware of my limitations, and am deeply frustrated by them. I have a profound sense that my life may not last very long, despite an urgent feeling of wanting to live, and the richness of life.
Continued in Back in Olanzapine Waters.