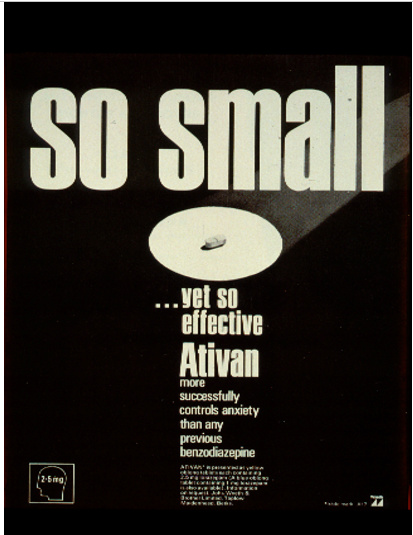 Sally MacGregor has written about the horrors of dependence on olanzapine – see Olanzapine Withdrawal and Back In Olanzapine Waters. Here she picks up a conundrum – Primary Care Doctors react to the idea of Benzodiazepines as though they have been the greatest threat to the stability of society since World War II, while at the same time it seems still dishing out these drugs in large amounts and at the same time close to forcing people onto SSRIs and related antidepressants, despite abundant evidence that these drugs cause very similar problems with dependence and withdrawal. This is not a rational world.
Luke Montagu wrote about his own experience of addiction and withdrawal in the Times magazine recently. His story is grim, and got wide publicity. Many people felt optimistic that the message about drug dependency and withdrawal was finally beginning to be heard. I didn't feel so upbeat, because whilst the Times article was headed 'Antidepressants and Benzodiazepine Withdrawal', most of the comments following the story concerned benzo withdrawal. I wondered if that muddied the waters in terms of how the different classes of psychotropics are regarded….
Benzodiazepine dependent…
I've been mulling over the benzodiazepine dilemma for ages. Benzos are a problem – I know, because I became addicted and had the worst cold turkey experience imaginable when I just stopped taking them. Hallucinations, vomiting, loss of balance – the lot. Possibly even a small stroke. I still take them because I am indeed dependent, and too scared to embark on the desperately long, slow process of getting off. I was prescribed clonazepam when one neurologist thought my acute withdrawal reaction from an antipsychotic – olanzapine – could be a form of epilepsy, and clonazepam is used as an anti-epileptic. I was fairly sure, even then, that I wasn't having 'complex partial seizures' but taking clonazepam neatly postponed the prospect of de-toxing from benzos.
I am hideously aware of what it might be doing to me, and hate the 'Benzodiazepine Dependent!!!' message that pops up on my GP's computer when he brings up my notes. Especially as the exclamation marks are big and red and scary and make me feel like a junkie, every time.
Temazepam and lorazepam
Benzos, specifically temazepam, were the only psychotropic drug that ever worked for me. They did what they said on the packet – within 10 minutes of taking a couple of temazepam I could feel my muscles relax and, more importantly, my mind too. As the side effects from the various antidepressants and antipsychotics banjaxed me – a few tamazzies were the only things that gave me a couple of hours relief from the tormented restlessness. They were indeed addictive in the sense that I quickly became psychologically and physically dependent on my daily fix. Interestingly, it was only temazepam that had that lusciously warm effect – diazepam just made me feel low.
Lorazepam works very quickly and effectively at reducing extreme anxiety. I know this because my friend Maggie found that half a 1 mg lorazepam tablet helped her unwind and sleep. She was in the grip of terrible panic and anxiety, despite over a decade of venlafaxine, sulpiride and zopiclone. Like me, Maggie was told that she would need to take her drugs for the rest of her life to prevent a recurrence of a brief psychotic depression back in 2000. Then her Dad died and the insomnia and anxiety came back in spades. Her GP would only prescribe 8 lorazepam pills at a time, so she eked them out and got frantic when time came that she needed some more. She knew that she might not be given any – because of the extreme danger of dependency – and if she was given them, the 8 pills would come with a lecture.
Lyrica
When her psychiatrist suggested she take Lyrica (pregabalin) instead, because it was safer, she followed the advice: despite the dizziness, slurry speech and chills. And three car accidents – so unlike Maggie, who has her advanced driver's certificate and was probably the safest driver I've known. She will have no problem getting her prescription renewed because the psychiatrist has said that she can take Lyrica quite safely for the rest of her life. Along with the zopiclone, sulpiride and venlafaxine.
When I first went to my GP with insomnia, way back when in 1996, he warned me about the benzodiazepines. They were deeply addictive, extremely harmful in the long term and caused worse withdrawal symptoms than heroin. That was almost 20 years ago. And the desperate dangers of benzodiazepines is a message I've heard regularly since. GPs, psychiatrists and nurses are extremely aware of the dangers posed by mother's little helpers, and generally very reluctant to prescribe them.
Z drugs
So, what do they give us instead, to help with sleeplessness, despair and panic? First line usually an antidepressant; always an SSRI or variant thereof. Or a 'Z' drug for straight insomnia: zopiclone here in the UK.
My neighbor, on the verge of hallucinating through acute insomnia, phoned the local surgery and explained her problem to the receptionist. Where I live, patients are obliged to tell the receptionist why they want to see a doctor (unless you are bolshie, like me, and just snap 'personal') before waiting for the triage nurse to phone back, and then explain the problem all over again…but, as it happens, Elaine was spared that stage because the receptionist phoned back after a couple of hours and said that a prescription for 10 zopiclone was waiting for her to collect. The zopiclone made her feel rough, a phone call with a doctor resulted in a prescription for citalopram, then an additional one for mirtazapine.
Elaine has been taking the drugs for over two years – and has yet to see a doctor face-to-face. The three consultations she's had have taken place over the phone. Boy, these drugs must be safe if you don't even need to see the person you're prescribing them for. But, as Maggie and Elaine have been told – there is no danger of becoming dependent. Elaine feels ready to drop one of the anti-depressants and the GP just said 'don't do it too quickly: halve the dose for a week, then stop'.
I took myself off temazepam because I knew I couldn't control the urge to take 10 or more at a time. I needed more to achieve the friendly, mellow effects, one of the criteria for addiction, and that worried me so I swapped to zopiclone. I believed that life without a sleeping tablet wasn't possible – mainly because the memory of acute sleeplessness was too powerful and frightening. I had no desire to take more than 7.5 mg a night because it didn't leave me feeling too good in the morning: a foul taste in my mouth, hung over and jangled up. On the one occasion I took three because I felt so bad, I was sick as a dog. So, on the basis that I've never indulged in 'drug seeking behavior' around zopiclone, it could be said that it isn't addictive. It has always felt more like an enemy than my old friend, temazepam but hey – it's much safer. So everyone says.
I've now taken zopiclone for 10 years, knowing that after all this time they do nothing to help me sleep, and that they work on the same receptors to temazepam. And that they are extremely difficult to taper. Tell that to a GP: he or she may accept that zopiclone acts similarly to the dreaded temazepam, and will certainly tell you that you shouldn't take them for longer than a couple of weeks, but will probably be reluctant to concede that they are difficult to stop.
I've been trying to stop for nearly two years now; I managed without too much difficulty to reduce the dose by half to 3.25 mg. Then I needed to start chopping a tiny, slippery tablet, about 2 mm in diameter, which was very difficult. I asked my GP if he could prescribe a liquid formulation so that I could carry on tapering. He squirmed a bit and said – no. It is theoretically possible but would have to be made up specially – and the local Clinical Commissioning Group who control his budget wouldn't wear the cost.
Try crushing it, he suggested and take half the powder in a teaspoon of yoghurt. That what they did with old people in nursing homes. Heck – poor things. The crushed pill is the bitterest substance I've ever tasted and no amount of yoghurt, honey – even marmite – makes it palatable. We tried though. But, yet again, problems began when I was down to almost nothing. A week or so later the familiar nightmares, irritability and aches began – so I walloped back up to 3.25 and have stayed there. I'm not sure why my GP thinks that zopiclone is less addictive than a benzo – except that he sees my difficulty as a psychological fear of stopping, not a physical problem.
Selling SSRIs by dissing benzos
Once the addictive nature of the benzos became widely accepted, fueled by litigation and large compensation awards, the pharmaceutical companies seized this as a golden-egg marketing opportunity. If you can sell a new drug on the basis that it is completely different to those satanic benzos – you are onto a winner. Particularly once diazepam, lorazepam et al, were out of patent and cheap as chips. No big bucks to be made out of human distress with the benzos – but look! We have alternatives: completely safe, no risk of dependency, utterly and unquestioningly non-addictive. Expensive, yes, but just look at the benefits.
This message has been drumming away in the background for over 30 years, stoked by the drug companies. Keep pushing the dangers of benzodiazepines. Addictive. Long-term use leads to dementia. Withdrawal is worse than heroin – we've all seen pictures of heroin addicts: hollow-eyed wrecks with no teeth, writhing and vomiting in the throes of withdrawal. Benzos lead to disinhibition and recklessness too, and we can't have that. It is very much in Big Pharma's interests to keep that image alive.
Pharmaceutical companies are corporations and corporations exist to make money for shareholders. They have a legal duty to maximize the bottom line. The more vigorously they sustain the 'evil benzos' message the more willingly (and, apparently, unquestioningly) the world of medicine is going to welcome new, alternative psychotropics.
Why doctors fail to spot the inconsistency in maintaining that benzos are pure evil, but all other psychotropics are safe isn't so obvious. So safe that you should take quetiapine, venlafaxine or Lyrica for the rest of your days. But as they all affect receptor mechanisms in the brain – the 'deranged brain-chemical' theory of mental illness depends on this message – I simply cannot fathom why the medical profession hasn't worked out that so called safe alternatives are anything but.
All psychotropics hook
The deep reluctance, embedded in medicine, to concede that all psychotropics cause physiological dependence, and have the potential to trigger a living hell when someone tries to stop taking them, is really hard to understand. Maybe it means acknowledging that harm has been caused on an unimaginably large scale? If you have spent much of your working life prescribing antidepressants and the like – to say that they can cause appalling damage could be just too difficult? Not only are you opening up the hideous prospect of having harmed your patients, it also means admitting that you've been duped by skilled marketing, and no one likes feeling they've been stupid.
In the meantime, a useful class of medication is going down the pan. Benzos work quickly. They can relieve the torment of acute insomnia and calm severe panic in minutes. They can be taken when needed, and for just as long as needed. They are relatively safe if you take too many, particularly if you don't wash them down with a bottle of gin. A big olanzapine or venlafaxine OD is much more risky. Think seizures and heart failure.
It should be possible to make the benzodiazepines a useful and effective short-term treatment for mental anguish? To think about why they work so quickly, in comparison to antidepressants. Establish the best possible way of using them to ameliorate intense distress without causing severe addiction. But benzos have become the 'untouchables' of psychotropics. They have a potentially useful role in withdrawal from antidepressants and antipsychotics – but try telling your GP or psychiatrist that you'd like to stop taking the citalopram, mirtazapine or quetiapine, and could you please have some diazepam, lorazepam or temazepam to help you during the taper.
In the meantime: beware. Concessions by medics and drug companies that dependency and withdrawal do indeed exist will be heavily, and deliberately, skewed to the benzos. A recent online survey by the Royal College of Psychiatrists, asking patients about their withdrawal experiences was limited to – benzos. What we so desperately lack is data on withdrawal syndromes for all the other classes of drug. The focus on benzodiazepine dependency is a smokescreen. It diverts attention away from any acknowledgement that antipsychotic and antidepressant dependence is a big, big problem. Just as big as being a benzo junkie.