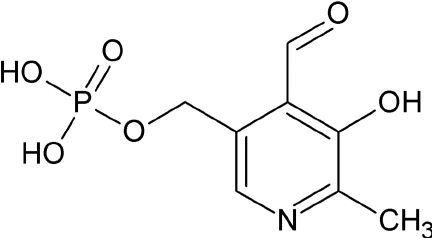 This post came from a regular contributor to RxISK and DH posts. An earlier comment pointed to something interesting and has developed into this post which should be of interest to anyone who has a withdrawal problem that entails some kind of akathisia.
When I came out of a psychiatric hospital in Summer 2019, I had been on zopiclone for a good 6 months. For most of that time I had akathisia which was made worse by even more drugs heaped upon me. The diagnosis I was given was severe anxiety not iatrogenic akathisia. I know it was akathisia.
Akathisia can be a difficult experience to put words to. For myself the first time it started very quickly after taking Sertraline, which inhibits Cytochrome P450 2D6 and 3A4 both very important drug metabolizing enzymes. I was also taking Nytol, which I much later realized contained valerian which blocks Cytochrome drug P450 metabolizing enzymes this very quickly induced suicide ideation in me.
I had no idea what was going on. I immediately drove to A&E and was pacing up and down going to the loo a lot while waiting. Nothing was done other than a letter sent to my GP. I was told there was nothing physically wrong with me.
Akathisia can also come on in a subtle way so that you may only really notice when you are in bed and can't relax into sleep. Jordan Peterson described it as if suddenly being prodded with an electric cattle prod. It can change from you thinking it's manageable to feeling horrific in the space of a meal. This might be because the meal contained food stuffs that inhibited your CYP450 drug metabolizing enzymes. Stewart Dolin considered himself well enough to go to a business meeting lunch and an hour or so after that he threw himself under a train.
On discharge from the hospital, I was given a load of promethazine and just told to take it instead of the zopiclone. I recall the crisis team coming round and one of them saying you should able to come off the sleeping tablets in a few weeks.
These people know nothing about coming off these drugs and just how dangerous it is to do it as fast as that. They don't listen to your fears. It's their way only. You soon learn not to argue and just lie.
P-5-P
I was in an appalling state but I was free and able to use a computer to do research. Also knew I had to work fast to find a way to stop myself from going into withdrawal akathisia. It had all happened before.
I had used GP prescribed sleeping tablets and benzodiazepines to stop tardive akathisia – benzo during the day, sleeping tablets at night – that's the plan said the GP. I ended up in an horrific state and 6 months in a hospital, the GP was put on some sort of supervision after I complained to the GMC.
When leaving the hospital I was also on about 4 other drugs including 400mg quetiapine, and 30mg Mirtazapine. I immediately started to tapering off those in a very slow way, they were going to continue to prescribe them so I devised a method with a jig to hold the tablets and precisely cut them with a very sharp blade. So there was a way out of those utterly vile drugs and a method to do it. My main fear and worry was coming off the zopiclone without going into withdrawal akathisia.
Over the years of this experience, I have come to believe that it is the dysregulation of the glutamate/GABA system that is at the heart of many of these problems and that is what I focused on. Knowing that the active form of B6 was required as a cofactor for the synthesis of GABA I had tried it previously but at a much lower dose 1mg to 2mg and it had no effect.
I did searches for anything including B6 that had been trialled to reduce even stop akathisia, any akathisia and found a few papers/articles using a massive dose of 600mg B6 per day or Pyridoxal-5-Phosphate the active form of Vitamin B6 for neuroleptic induced akathisia.
My research also made me of the view I should not only cut out foods, herbs and spices that inhibit Cytochrome P450 but also foods high in glutamate including MSG. I did this immediately and decided to try 100mg B6 p5p going up in 25mg an hour at a time to see how I tolerated it.
At 100mg. I had a pounding headache but slept, the next night  reduced the dose to 50mg, still with a headache but slept. Next night I reduced it again to 25mg I again slept still with a headache. I found that I could cope with one night on 25mg the next on 50mg then back to 25mg without a pounding headache. I came off the zopiclone without going into akathisia. I then stopped taking B6.
The second time I felt tardive akathisia coming on for three days – I had been totally drug free for almost two years and again went to 100mg in 25mg steps an hour in between. That again gave me a pounding headache but stopped the akathisia totally and allowed me to sleep. Since then I have reduced the p5p to between 5mg to occasionally 25mg if feeling a bit agitated and have not gone into akathisia or got close to it.
Research Material
The original article that caught my attention was:
Vitamin B6 treatment in acute neuroleptic-induced akathisia:
Other Resources I checked included:
Vitamin B6 and its Role in Cell Metabolism
Nutritional modulation of cognitive function and mental health
How to Increase GABA and Balance Glutamate
Low glutamate foods can reduce the excitotoxicity in the brain.
Wendy Dolin & Kristina Kaiser on MISSD: Akathisia Forum mention
Vitamin B6 Effective in Reducing Antipsychotic Induced Akathisia
Note
The P-5-P element of this report is the novel and interesting bit. The cytochrome p450 elements are not being endorsed here. They may or may not have some merit in cases like Stuart Dolin's mentioned above.