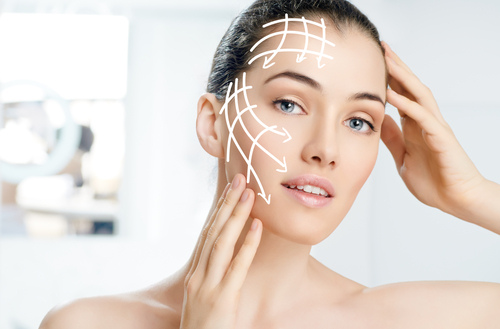 Editorial: Bill G.
Sex and skin
There are an ever-increasing and disturbing number of young people claiming their sex lives have been permanently ruined from taking the acne drug, isotretinoin, commonly referred to by its former brand-name, Accutane.
Often these affected young men and women, many in their teens and early 20s, cannot overcome their embarrassment to report sexual side effects while taking the drug. Or they continue to expect those side effects to abate after cessation of the drug. Sometimes, they discontinue isotretinoin early because of sexual problems only to find that the problems get worse and persist indefinitely after taking the last pill.
When people finally decide to seek medical intervention for these symptoms, many encounter fierce resistance from dermatologists and general practitioners when they explain that isotretinoin played a role in their life-altering condition, who can point to the fact that sexual complications are not listed on isotretinoin's laundry list of side effects.
Stories of sexual side effects have played out in doctor's offices and online forums past and present, including the once active ragforum.com website and the now popular acne.org website. Sexual dysfunction has been my lot in life since taking Accutane over 14 years ago, and as noted, I am far from alone.
The problem
Our problems closely resemble PFS (Post-Finasteride Syndrome) and PSSD (Post-SSRI Sexual Dysfunction).
After going on treatment many people get mild-to-debilitating anhedonia, anxiety and fatigue. The sexual symptoms may initially be relatively mild. The problem can then significantly and rapidly worsen when isotretinoin is stopped. Others have noted that it gets gradually worse on treatment and then continues to worsen when treatment is stopped.
Just as isotretinoin's renowned anti-acneic effects are known to last for life for some people, its potential sexual side effects sometimes do also. Our symptoms are typically treatment resistant. While some have noted a remission of symptoms over time, most have been left fruitlessly attempting symptom management for years.
The sexual symptoms which occur as a result of isotretinoin in men include erectile dysfunction, impotence, partial or complete loss of libido, genital anesthesia, anorgasmia, decreased and watery ejaculate, shrinkage in the flaccid state and lack of blood flow to the glans when erect.
Women have reported vaginal dryness, painful intercourse, loss of libido, genital anesthesia, and anorgasmia as a result of isotretinoin treatment, any of which may accompany altered menses, loss of menstruation and infertility.
A battle of wills
Visits to the doctor can become a battle of wills when a generally healthy looking young person walks through the door complaining of erectile dysfunction or other sexual symptoms. Many of us face difficulty when we try to implicate a drug we are no longer taking as the cause of our continued sexual dysfunction.
In the event that a conventional test for hypogonadism is conducted, results typically fall within the normal reference range. Male sufferers of our condition will often be told by endocrinologists that their testosterone is a little low for their age but is not low enough to warrant treatment.
Even for those who have discovered hormonal imbalances after seeking medical attention, hormone replacement therapy (HRT) has done little to provide adequate symptom relief, even under the care of doctors whose specialty is HRT.
Would you accept this for clear skin?
The following quotes describe in the sufferer's own words how isotretinoin has damaged their sex lives:
"It's been a year since I stopped taking Accutane and nothing has changed. Erections are almost impossible for me to get and orgasms feel very bland. I have stopped dating girls for the fear of them wanting to have sex and me not even being able to. I have never had sex and now I will never get to experience how great it is and the wonderful orgasms I used to have. Drugs like Viagra do not help me at all. Please for the love of God do not take this drug. I don't even feel human anymore."
"I have had severe lasting effects that could be from nowhere else besides Accutane. I'm glad to know I'm not just a complete anomaly and other people have had the same problems too. I started to have "down there" dryness that gradually got worse as I was on Accutane and since I have been off of it, my problem has gotten progressively worse and now it is very difficult to have any wetness at all. I have used lube since I was on Accutane and now can't have sex without it".
"A year after my brother was on Accutane he confided in me that he couldn't keep erections well and said he really had no feeling in the head of his penis. I was utterly shocked because I was going through the same issue. I thought it was genetic because I was so sold on Accutane being safe I never correlated the two. His friend also experienced the exact same side effects. Think about it? The only 3 males I have known to take Accutane, myself, my brother and his friend all started to become impotent weeks into their course and have been that way 15 years later."
"Since Accutane my sex drive feels totally wiped out. I had been seeing this wonderful guy, and I had to tell him that I need to put everything on pause. I could not imagine being in a romantic relationship with anyone while in this state. Based on what happened to me and others and what I have read in the literature, I absolutely believe that 5-alpha reductase inhibitors like Accutane spell disaster for some folks' sex lives. This has to be one of the least curable and most devastating of Accutane's side effects. Not only do dermatologists seem wholly unaware of and/or ignorant of this problem, there is also no way to screen for one's risk for this."
"I know for a fact that Accutane has caused my impotence, complete loss of libido and sexual pain/no pleasure. It started during my 1 month trial dose so I got off but 4 weeks later the same exact symptoms kicked in and have been present to date. I'm 16 years old, how can this happen to me?"
"I'm writing on behalf of my 19 year old son. He started taking Isotretinoin (Accutane) in April of 2007. He was on it for at least 2 years. A year ago he confided in me that he was impotent. (How difficult that must have been for him to tell me…) He had a normal healthy sex life before this medication. We are in the process of having things checked out."
"A few weeks into my course my penis went numb and I started having trouble "getting it up". I realized I couldn't feel happy or cry about anything either. I've been stuck like this for over ten years. This is a living Hell! I never had anything like that happen to me before Accutane. The ironic part is that my acne wasn't even that bad."
What's going on?
So, is this simply hearsay that isotretinoin can cause sexual dysfunction?
A study published in the November-December 2005 Spanish Urological Journal suggests that sexual adverse reactions are far more prevalent than what one would assume by viewing FDA statistics or browsing anecdotal reports on internet forums (1).
Six out of 20 (thirty percent) of patients receiving isotretinoin developed erectile dysfunction during the study, according to the IIEF-5 scale.
Only two out of 35 (five percent) of the patients receiving an antibiotic (minocycline) developed ED during the same study.
12 out of 20 (sixty percent) of the group given isotretinoin were found to have developed depression during the treatment as measured by the Hamilton Rating Scale for Depression.
Only three out of 35 (eight percent) of the control group were found to have developed depression.
Unless the methodology in the study was extremely flawed, this is clear evidence of a correlation between isotretinoin and both erectile dysfunction and depression. Has this study been ignored by those whose job it is to protect or at least inform the public of such a deleterious effect of this prescription drug?
Is the erectile dysfunction dependent on depression?
The majority of affected men state a complete loss or significant decrease in morning and nocturnal erections. Roughly half of all members of the Accutane Sufferer's Forum, a popular internet forum dedicated to overcoming isotretinoin-induced sexual dysfunction, deny that continuing psychiatric symptoms occur alongside their erectile dysfunction, although all members of the forum are more than willing to admit to the sexual side effects that plague them.
In a 2009 case report concerning a similar drug, acitretin, a 39 year old patient with no depressive symptoms reported experiencing erectile dysfunction while undergoing treatment. The patient recovered after stopping treatment and refused a rechallenge (2).
The authors cited several cases where erectile dysfunction occurred independently of depression during retinoid therapy and suggested that erectile dysfunction may be a side effect of the entire retinoid class of drugs, to which isotretinoin belongs. Importantly, the authors also commented on the general unwillingness of patients to report erectile dysfunction.
This year, a case of a 20 year old developing gynecomastia related to isotretinoin treatment was reported (3). The authors noted three similar case reports and suggested this could be due to a decrease in the effects of testosterone caused by the drug.
Studies demonstrate that isotretinoin significantly disrupts normal endocrine function. IGF-1, pituitary hormones, 5-alpha and 3-alpha reduced steroids, and androgen receptor levels have been observed to be significantly decreased in patients as a result of isotretinoin treatment. Hormonal antagonism elicited by isotretinoin is considered to be one of the ways it helps in acne. Hormonal antagonism is also believed by many in our patient group to be a likely explanation of the sexual side effects they experienced as a result of taking this drug. But it's difficult for anyone to help given the current limited understanding of isotretinoin's full range of biological effects.
A medical hypothesis published in 2009 proposed that long-term side effects associated with isotretinoin, including erectile dysfunction, may be the end result of persistent modifications to mechanisms which control gene expression (4). If true, this would indeed explain the enduring nature of sexual symptoms which emerged during isotretinoin treatment.
Accutane and suicide
History shows that in many instances, isotretinoin has been implicated by the victim or victim's family as the cause of self-inflicted death. Could the perceived shame and dread about future prospects for relationships and families brought about by sexual side effects be one of the determining factors in the reported cases of Accutane suicides?
Jesse Jones, 24, of Dorset, England, said in a final e-mail to his parents: "Anything to do with the opposite sex isn't psychologically appealing. I used to have to try and stop myself from thinking about girls all of the time; now, I could hardly care less." Loss of libido was one of the many symptoms Jesse and his parents blamed directly on Roaccutane.
It is common knowledge that isotretinoin is prescribed for off-label use by dermatologists to treat mild to moderate acne, a use for which it is explicitly not intended for. Isotretinoin is a curse disguised as a blessing to the minority of us who suffer severely after ingesting the drug. For those of us with sexual dysfunction, our scars are much deeper than our acne would have ever caused. To date, no direct link between isotretinoin and these side effects has been proven, but anecdotal evidence and existing studies point to a need for confirmation of what too many of us have experienced. It is our great hope that "persistent sexual dysfunction" is added to this drug's list of adverse reactions in the near future so that patients get this warning that they so deserve.
References
Related content
Peer-reviewed published papers:
Blog posts:
Other: