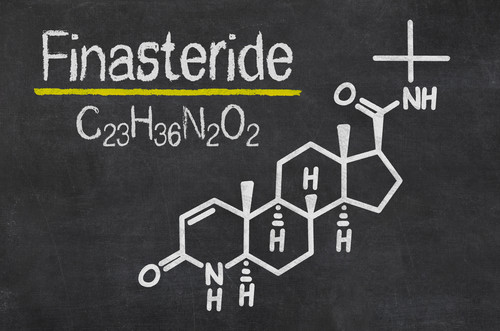 Editorial Note: Wikipedia astonishingly removed their post on Post-SSRI Sexual Dysfunction on January 27th (see this week's previous posts: Sexual DEATH, Wikipedia Stumbles and Wikipedia Falls). This was a huge mistake. PSSD and related conditions like Post-Finasteride and Post-Isotretinoin Syndromes are very real, probably holding the key to a number of physiological and psychological mysteries, and have mobilized an extraordinary coalition of those affected who have worked hard to try to pinpoint what is going wrong and how to put it right.
Many years ago I was approached by a colleague who I now realize had problems very like Paul I here. Another colleague committed suicide after related problems.
I find it hard to believe that anyone who reads accounts like the one below along with the accounts of PSSD and Post Accutane Syndrome – could have any doubt but that these are real conditions. But then I have had a chance to meet the people affected and this can make a difference. The disorder is so devastating and unexpected that most people probably want to believe that something like this simply couldn't happen.
Propecia: Post finasteride syndrome
I am a Police Officer, father of 3 children with NO medical history prior to taking Propecia.
In August 2010 I turned 33 and realized I was losing my hair. I had quite a lot of hair on my pillow when I woke in a morning and lost a lot in the shower while washing it. I was a man who took pride in his appearance and I was very concerned at the prospect of going bald.
So I decided to visit my GP, who discussed Propecia with me. He told me that 2% of men have complained about sexual side effects, but that these went away on continuing on the drug or by stopping it. So I decided it was worth the risk as I was very fit and very healthy.
I started treatment right away with what I thought was a simple hair pill, just like any other form of FDA approved medication, like a paracetamol.
Getting depressed
I took Propecia for about 3 months. In the third month I started to feel down and depressed and even started to write out a suicide note to my partner. This was totally out of character for me. I had NEVER been depressed before in my life and I had no reason to be depressed.
Around the same time, my partner fell pregnant. Five weeks in, she had to undergo an emergency operation for an ectopic pregnancy growing in her fallopian tube that needed to be removed before it ruptured and killed her.
I blamed my usage of Propecia as the root cause of the abnormal pregnancy. I decided to stop taking it and focus on the recovery of my partner. After two months off Propecia, I began to feel better mentally and was able to get back on with my life as normal.
Propecia revisited
In December 2012, I separated from my partner and moved out of the home we shared together to live on my own. As a newly single again, I began paying more attention to my hair loss which seemed to have sped up. I decided in March to restart Propecia and ordered a 1 month supply online from 'Boots' pharmacy. I could not believe how easy it was to order the pills from Boots, a 14 year old could do it. They arrived in the post within a few days.
After only 2 weeks back on the Propecia, my whole life turned upside down, literally and was never to be the same again. I was unable to gain an erection at all, not even if my life depended on it. This coincided with 4 days solid of intense insomnia. My mental clarity was shocking, I couldn't even remember what I'd eaten for lunch only an hour after I had eaten. The insomnia was so intense I had to go to my doctors and get some sleeping pills. These helped a little and gave me 3 hours sleep.
Stop and things will go back to normal
Things began to go from bad to worse. After 2 weeks off Propecia, nothing improved. I felt tired and fatigued all the time. I was still impotent and had lost all nocturnal, spontaneous erections. No erections through the night nor when I woke in the morning.
About 4 weeks off Propecia, I began to have severe panic attacks and could not leave my home address. I was off work sick for the first time in my life and could not believe what was happening to me.
Around this time I went to bed one evening and woke the next day and could not feel my penis. There was no connection between my brain and my penis. It was 100% numb. I was also getting sharp shooting pains through the shaft of my penis and extreme prostate pain, like a burning, radiating pain in my anus, like I had a golf ball inserted there.
I presented to my doctor again and was prescribed Ciproflaxin, for prostatitis. This did nothing to help with the pain.
After 6-8 weeks off Propecia I was still struggling to sleep, still impotent and had completely lost my sex drive 100%. I could look at an attractive woman or pornographic material and it did nothing for me at all, nothing.
One evening at home, I distinctively remember seeing my testicles moving up and down on their own, uncontrollably. They were very very hot and felt like they were over heating.
Mental breakdown
I was suicidal – from the moment I woke all I could think about was killing myself. The thoughts were so intrusive and I had no control over them at all. My family contacted my doctor and I was placed in a mental home. Whilst in hospital, I was put on several antidepressants which did not improve my mental state. I was given Zopiclone (a sleeping pill) which helped a little with my sleep. But whilst sleeping I would sweat profusely and I experienced all over body twitches, muscle spasms throughout my entire body which lasted for about 4-6 weeks solid, I even showed people my muscle movements jumping all over the place in my arms and legs, it was ridiculous.
There was no improvement despite being off Propecia for months. In fact things got worse with new symptoms arriving on a daily basis. My penis began to shrink, in length and girth. It now felt totally numb and is much much thinner than before Propecia. It feels awful to look at and hold, it feels almost like rubber. The tip of my penis on the glans has a red rash and it has lost complete sensitivity.
I also began to suffer with extremely dry skin on my hands and face. Particularly in my eyebrows, and down the sides of my nose. I have to pick the scales off my face daily as it looks terrible.
Around 6 months off Propecia and 3 months in the mental hospital and still feeling suicidal, I began to suffer with horrendous dry, itchy skin in my groin area and was given an anti-fungal cream which has not helped. My dry, itchy skin persists to this day, along with my shrunken, impotent penis.
At this point my bloods were taken and my testosterone level was 6.9 n/mol on a range of 7-50 n/mol. This low level is usually associated with elderly men in their 70-80's.
Better to end it all
I felt terrible and still haunted by suicidal thoughts. One day whilst out for a supervised walk with a member of staff from the mental home, I absconded and got a taxi to a train station where I had planned to step out in front of a train and kill myself, except the police located me and took me back to the hospital. There, 3 days later, I tried to hang myself using a jumper tied to the toilet flush in my room. Staff found me.
Around 4 months in the mental home, I was given 45mg of Remeron (Mirtazapine) which did seem to help my mood a little and I was allowed to leave. I struggled at home to cope but somehow managed through each day.
Ongoing problems
Now, almost a year off Propecia, I have managed to return to work on reduced hours, am still taking Remeron and still struggling with sleep, severe dry skin on my face, itchy skin in my groin, massive loss of muscle all over my body, general weakness, especially in my hands – I struggle to grip anything with my hands. The skin on my hands and face is very thin, paper thin.
Since taking Propecia, the veins on my hands and penis have become much more prominent. I am still impotent, without any kind of erections whilst sleeping or during the day and my penis continues to shrink and thin each day, with even more loss of feeling with the continued shrinkage.
I still feel like ending my life and only keep going for the sake of my children, but I don't know how long I can keep this going for. Never in my life, did I ever think this was even humanly possible. I certainly didn't think it would happen to me. I was super fit and healthy before Propecia and now my life is ruined along with my overall health. I may never be able to have a sex life again. This drug has rendered me impotent and infertile. It should never be allowed to be sold for cosmetic purposes and the warning label/side effects labeling is not sufficient.
A simple pill
I thought it was a simple pill that I would take to grow my hair, like people take pills for headaches, except Propecia has the ability to completely alter men's endocrine system leaving us fixed in a Post Finasteride Syndrome state with no known cure.
Men should be told that Propecia is not just a hair loss tablet. It lowers all hormones in the body which in some men, remain permanently LOW, thus having an effect on suicidal ideation, penis shrinkage etc. Men require DHT and a good level of testosterone in the body to promote a healthy life style and sexual health. Had I known the true mechanisms of this drug or that the side effects could be permanent, I would NEVER have taken it. It has almost driven me to my death and still might end my life prematurely.
It has changed my personality – I am no longer interested hobbies such as football or music. I have lost interest in drinking alcohol socially. Alcohol no longer gives me any feeling of euphoria. I never get tipsy.
I regret the day I ever took Propecia. My life feels like it's over.