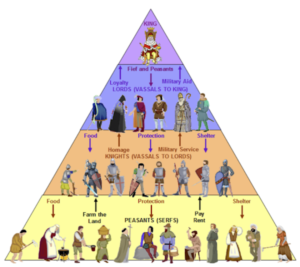 This post is by Spruce who has been a regular contributor to these columns.  It follows from his comments on The Invisible Doctor and it adds to that post which has had a lot of comments since.  Humans seem to have a tendency to caste systems but most people would be surprised to think you could find them in modern medicine. 
I had been thinking about getting a copy of my medical records for a while, to see if any of the negative experiences I had about not being believed about PSSD was recorded in them. Recently I got them.
While I am aware from my many experiences with doctors over the last 15 years that most of them don't believe PSSD exists, it has never ceased to surprise me, the lengths the medical profession will go, to deny what has happened to anyone who makes an effort to point out the long-term health problems prescription drugs can cause.
My records make it clear that not only was I repeatedly disbelieved about my PSSD symptoms but my PSSD were almost always attributed to other causes. My records show that even when a professional is aware that PSSD exists, they will still go to great lengths to make you out to be the problem, and not the drug.
Below are some excerpts from my records.
Record 1
"It is quite possible that Spruce's sexual dysfunction is multifactorial in nature, and may partly be due to his benzodiazepine use, and, indeed, the mental health conditions from which he suffers… Nonetheless, he is clearly greatly troubled by his sexual dysfunction and I am sure it has a strong psychosexual component"
This GP was sceptical PSSD existed and suggested that my sexual problems were psychological and caused by my underlying mental health issues.
Record 2
"I have tried to counsel him that it is exceptionally unlikely that Citalopram would have this long lasting effect on his libido, and its likely this is related to his underlying mental health issues"
This GP repeatedly refused to believe PSSD was real, and that citalopram causes it. He told me my ongoing problems were likely caused by my mental health issues. He told me one time, in exasperation, that I would "get better, when I decided to get better".
Record 3
"We discussed how sexual problems can be caused by anxiety, and low self-esteem".
In 2009, feeling suicidal because of PSSD, I saw an out of hours doctor. She didn't believe me about PSSD and long-term sexual problems could be caused by past use of an SSRI.  She suggested my symptoms were likely caused by anxiety and low self-esteem.
Record 4
"It sounds like he has got complex psychological problems and I agree with you that his sexual symptoms are likely to be related to this… He also mentioned about Post SSRI sexual dysfunction, which once again would be best answered by a psychosexual therapist"
This record was a letter from a urologist to my GP, who seemed to believe my PSSD symptoms came from my "complex psychological problems".
What upset me the most was not the doctors who didn't believe me, or thought my symptoms were psychological, although being repeatedly disbelieved, is obviously frustrating and unhelpful. The worst was the way the mental health team responded after I made an official complaint about my PSSD.
One doctor, my GP at the time, was also an ex-psychiatrist. I explained to him about my zero libido, pleasureless orgasms, numb genitals, and numb emotions, after coming off Citalopram and how none of these symptoms had resolved, despite being off Citalopram for a number of years.
He told me he had a number of ex patients who had experienced something similar with sexual function and desire taking many years to return after coming off an SSRI. He was aware of the condition, and he believed me, and even actually said to me "it was the Citalopram", in one of our consultations.
He told me there was nothing he could do to help the situation, that he didn't know how long it would take for me to recover, but that it could take "years". He was quite open and matter of fact about it.
I felt relieved I had finally found a doctor who was aware of the condition, and who believed me.
It was around this time that I made my official complaint because the mental health team, was still refusing to listen, or believe me, about my PSSD symptoms.
I now know this GP was communicating with the mental health team about me. After making the complaint, almost every time I would try and bring up about PSSD in our consultations, he would try and change the subject; and his body language, tone of voice, and general demeanor towards me, became unfriendly.
He once rudely reminded me that my 10 minutes was almost up, when I persisted in trying to talk about PSSD.
Another time when I handed him a reply from the MHRA I had received, about how they were looking into persisting sexual dysfunction after coming off SSRIs, he took the piece of paper from me, but handed it back within a second, not even looking at it. Then he sat there glaring at me and tried to change the subject.
Once when I went to a consultation, he angrily opened the door to his room, glared at me, and then said in a raised voice "come on then", as an indication for me to enter the room. It became very apparent he wasn't very happy with me.
I remember once telling this GP about the effect PSSD was having on my life. He just looked at me, angry with me for mentioning it, and didn't comment. There seemed to be no compassion, or understanding.
Despite this, I didn't give up, and I insisted on talking about my PSSD, at each of our consultations; as he was the only doctor so far to believe me about my PSSD.
It was having a terrible effect on my life. A relationship came to an end because of it and I was often struggling with suicidal feelings and thoughts, and sleepless nights. It was clear people could have this for 10-15 years off SSRI, with little or no improvement in sexual function, or desire.  I felt it was an important topic to talk about.
I asked my GP to talk to my then psychiatrist about my PSSD, seeing that he had previous experience of patients with PSSD, when he used to work as a psychiatrist. He seemed uncomfortable when I asked him this, visibly shifting in his seat, and mentioned if he was approached by my psychiatrist, he could mention it. It was clear he was not going to go out of his way to talk to him or help me in any way.
One record from this ex-GP shows him communicating with a drug misuse specialist about my benzodiazepine taper.
Record 5
"I also enclose recent copies of letters from the community mental health team, which he is currently involved in quite an acrimonious complaint on the basis that he was started on SSRI by Dr X (my ex-psychiatrist), which has had long lasting effect on his sex life, which he feels is directly attributable to the medication, and that Dr (X) did not warn him about".
"I understand from (Y) the manager of the mental health team, that Dr (Z  a different psychiatrist) plans to see Spruce, and their feeling is that he has a narcistic personality disorder"
"He does extensive research on the internet until he finds an answer somewhere that corresponds with his own view"
"As a specialist in drug misuse, we would really value your opinion on how best to proceed with this young man"
The first oddity is why my GP felt he needed to tell the drug misuse specialist about my complaint against the mental health team, because of my PSSD.
Record 6
"drug misuse":
A short while before making my PSSD complaint, I decided to try and come off benzodiazepines.
My psychiatrist advised me to come off over a 6-week period. I remember feeling this sounded a bit too fast, as I had heard of some people struggling with benzodiazepine withdrawal. I planned to try to come off the 3.5 mg lorazepam I was on, over about 10-12 weeks, to give myself more time.
It was unpleasant, but bearable, until I got down to 1 mg of lorazepam. Then I was told to convert to 10 mg of diazepam (the equivalent lorazepam dose), as it has a longer half-life and is easier to reduce into smaller cuts.
At this point, withdrawal turned nasty. I started suffering from anxiety, insomnia, muscle tightness, hallucinations, loss of appetite – I lost two stone in weight – balance problems and other severe symptoms.
I became almost non-functional, lost friendships, had to give up voluntary work I was doing, and became very isolated and depressed. My mother had to help me get to doctor's appointments, and with food shopping, as I felt so unwell.
This went for 6 months with no improvement. I couldn't handle it so I tried to slowly increase my diazepam doses to see if the withdrawal became bearable but even doing this did not improve things.
I explained why I was doing this to my GP, but he saw this as evidence of me abusing medication, even though I had only increased my diazepam by a fraction and certainly not an amount that could give you a high.  He referred me to a drug abuse clinic.
I got in touch with Battle against Tranquilizers (now called 'Post Script'), who advised me that the a 6 week withdrawal my ex psychiatrist had suggested, was much too fast for people who had been on benzodiazepines long term. That it can take over a year, sometimes a number of years, to withdraw safely off the dose I was on.
I felt angry that I had not been warned about how difficult withdrawal could be when I was first put on them, and that I had been given such poor advice on how to withdraw.
I found a GP who was willing to re instate me back on the original dose of lorazepam, which was 3.5 mg.
All of my withdrawal symptoms completely went away, and I was able to function again, and I slowly went about rebuilding the life I had lost over the last 6 months.
With the help of Battle against Tranquilizers I slowly converted over to an equivalent dose of diazepam (35mg), and started a long taper, down to zero. This took 4 years. I came off completely in May 2015, with almost zero withdrawal symptoms.
I feel the mental health team in making me out to be misusing benzodiazepines were trying to shift the blame for the over rapid withdrawal (which I had included in my complaint) back onto me, the patient – I was "abusing" the medication.
They maintained that a 6-week withdrawal was acceptable despite me being on a high dose for years and having severe and protracted withdrawal symptoms.
I can promise you I wasn't abusing benzos. I have now been off all prescription medication for 7 years.
Record 7
"their feeling is that he has a narcistic personality disorder"
My ex-psychiatrist once suggested to me he thought I might have a personality disorder, when I repeatedly refused to accept his opinion that my PSSD symptoms were psychological. He saw my refusal to accept his opinion and that of other staff at the mental health services as evidence of a personality disorder.
"he does extensive research on the internet until he finds an answer somewhere that corresponds with his view"
The mental health team on a number of occasions pointed out to me, that the stuff on the internet I was showing them about PSSD shouldn't be taken too seriously – because there are all sorts of things on the internet, and a lot of it isn't valid etc.
What upset me about all of this was that this GP knew PSSD existed, and instead of standing up for me, and saying that he had had past patients with PSSD, and I had a legitimate reason to be concerned, he sided with the mental health team, and almost went out of his way to make me out to be the problem.
I feel very betrayed by this.
Record 8
"Known paranoid depression. Presented today with wanting help with depression. Is convinced that his citalopram taken 6 years ago, has led to sexual dysfunction, and wants to be believed about this".
I saw an out of hours doctor in 2012, because I was again feeling suicidal about PSSD. She did not believe me and told me she thought my PSSD might be symptoms of  paranoid depression.
Record 9 Telephone call (my psychologist).
"Had meeting with Spruce, MIND and, CMHT (community mental health team) manager- outcome positive. Feel way forward is to have formalised review of sexual dysfunction 6 monthly – is not to talk about it at other times. Sounds good idea, though if will work in practice remains to be seen… will write letter formalising this".
This was after I started my official complaint about the mental health team. It was a message from my psychologist to the GP who knew PSSD was real. I didn't realise they were communicating between each other. They were trying to stop me talking about PSSD. They would try to make me change the subject almost every time I brought it up. It felt like they were trying to censor me from talking about PSSD.
Record 10 Telephone call (my psychologist)
"Due to have meeting with to discuss parameters of therapy. Feeling hard to engage because Spruce angry about sexual dysfunction. Fixated on this, and wants (my psychologist), to put things in writing RE this, which is inappropriate. I would be unable to attend, but we discussed my views (agree with psychologist), and they will feed back to me, so we can all have same approach with Spruce."
In one meeting with my ex psychiatrist, with my psychologist present, after showing him internet material suggesting PSSD was real, he finally admitted it might be real.
I asked him to put this in writing, which he declined to do. I asked my psychologist, who was present at the meeting and heard what my ex psychiatrist said, to put it in writing. She declined to do this, and instead, after talking to others in the mental health team told me that we needed to focus and talk about how, "I was the problem". So telling the truth about what was said, and discussed in the meeting, is apparently "inappropriate".
Trying to point out very obvious, and clear, long-term harms of prescription drugs can end up being like trying to get your voice heard within a caste system, when you come from one of the lower castes.
It doesn't matter how correct, or in the right you are, the doctor knows best, and is the medical professional and you will often be treated like an uneducated, uninformed patient who's opinion on what is happening to your own body, simply cannot be trusted, or be taken seriously.
The problem is never the drug, it is you!
They have tried to blame my PSSD symptoms on: anxiety, low self-esteem, paranoid depression, OCD, narcistic personality disorder, benzodiazepines, looking up things on the internet and convincing myself I have PSSD, and complex psychological problems.
Everything but Citalopram.
I still have numb genitals, zero libido, pleasureless orgasms, reduced semen volume, unreliable erections, needling nerve pains in my genitals, and numb emotions, despite being off all SSRIs since January 2009 and suffering from PSSD for almost 15 years now.
To this day, the mental health team still won't acknowledge what has happened to me.
People Acknowledgement 
RxISK acknowledges that the experiences of those who have been harmed by medical treatments are the cornerstone on which it is built. This cornerstone has been rejected by a set of invaders who now claim control over our healing spaces. These invaders pose a threat to our spirits and our bodies.
See Black Robe, White Coat for more detail on the people acknowledgement